Many of you are already using Global Vision's own LG specific LMS, Blueprint.
We are proud to announce that our latest Blueprint upgrade: Blueprint Poblano, is nearly ready for release.
The development team have been toiling away in the background to bring a completely new look and feel and a host of new features and we could not be more excited to roll this upgrade out to all our LMS clients…
Here is a bit of a sneak peak:

Reporting:
The reports area has had a complete overhaul.  Reports are now easier to navigate with a series of labelled icons and the tool allows you to create your own reports easily by simply dragging and dropping your choice of fields.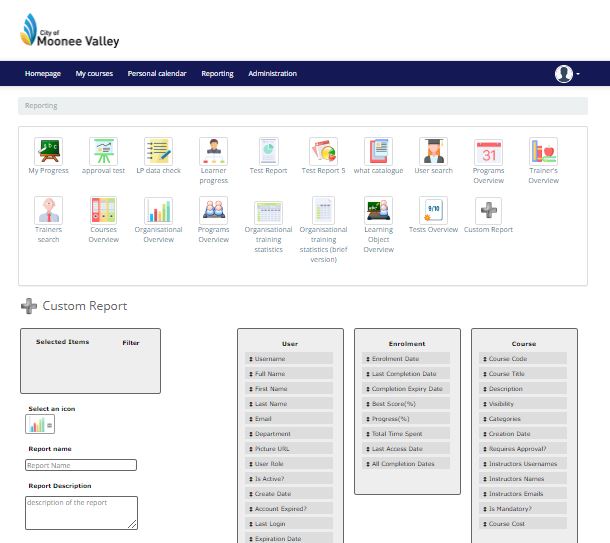 You will find a brand new and intuitive email template editor for modifying the announcements sent by the system:
Email Notification Editor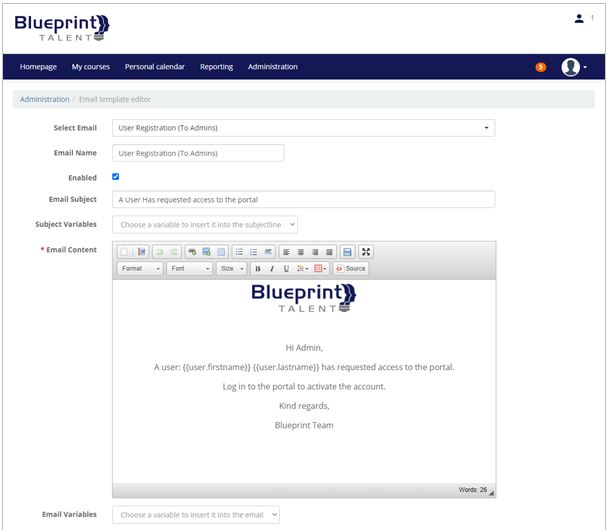 Course Marketplace
The Course Marketplace is an optional extension for Blueprint that is offered by GVM in partnership with GO1. Over time, a range of optional free and paid items will be made available through the marketplace. Initially it provides access to the GO1 catalogue with tens of thousands of learning activities for direct import into your Blueprint LMS.
Re-certifications
When setting up or editing a course, you now have the option of setting a renewal period – a length of time after which the course must be taken again. This is particularly relevant for compliance courses that must be refreshed at regular intervals.
Course renewal is controlled from the Create a course or Edit course screens. By default courses will not have a renewal period. To apply one, look for the heading 'Renewal' and change the selection from 'Renewal not required' to 'Set renewal period'.

My Courses
The My Courses page has been enhanced in a range of ways:
Searching and Sorting
Entering text and clicking search will display the courses that match the entered text.



Sorting: Sort the courses according to the selection made by the drop-down as shown below. By default, its sorted by "Title (ascending)".




Separate Sections for Auto-enrolled, Courses and Training Programs.



Added "My completed courses" tab:


Adding Pagination for each section in all the three tabs:



Improved Catalogue
The course catalog and the popular courses page are now condensed and information such as the name of the trainer and course ratings are available from an "i" icon beside each course.
Approval Workflows – Justification Field
When requesting access to a course with an approval process, applicants can now provide a reason for their request. This is made available to the approver when the applicaiton is processed.
---